17 OCTOBER 2023
Due to increasing regulatory requirements, rising risks of oversight in a technologically advanced era, and the growing expertise of cybercriminals in the financial sector, financial institutions are facing immense pressure to revamp their AML programs. Although many of them are keen on upgrading their AML programs to enhance efficiency and efficacy, this can seem like a daunting task.
In this webinar, our experts explain how to make a frictionless transition to a modern AML program through unified data, better operations, and advanced analytics. They will also highlight about Functionality of ORACLE FCCM:
• Customer registration: Know Your Customer functionality – 360 customer card with information on all transactions
• Anti-Money Laundering: Online monitoring of suspicious customer transactions, at the level of any of the Bank's applications
• Fraud monitoring: Predictive behaviors to filter transactions that are atypical for the client
• Working with events: Working with open sources, online discovery, enrichment and prioritization of events
• Case management: Scoring of cases from different sources, discovering the relationship between events
• Reporting: Suspicious activity/transaction reports, currency transaction reports and other user reports
It also discusses how to apply technology – including data management, end-to-end systems, advanced analytics, and cloud – to realize these opportunities and keep banks safe, compliant and ready for business growth.
IT WILL BE INTERESTING FOR
• Managers and owners of banking business
• Heads of financial risk monitoring and compliance units
• Financial analysts, internal control specialists
TOPICS
1. Market trends
Main international market trends, types of fraud, financial monitoring and anti-money laundering mechanisms
2. Oracle Financial Crime & Compliance Management
Functionality and architecture of the solution, possibilities to customize and work with modules, demonstration of the interface
3. Project experience in the CIS market
Cases of FCCM project implementation
FEATURED SPEAKERS: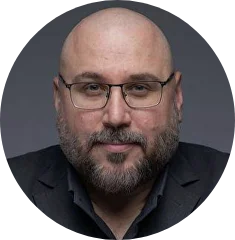 Andrey Tikhiy
Sales Director
Oracle FSBGU
Over 20 years of experience in the financial sector with products of world-renowned vendors. Participated in projects of adaptation of several international banking systems to the specifics of different countries. Responsible for implementation of Oracle FSGBU products in CIS banks, and also inspired the project of localization of Oracle Flexcube for Uzbekistan together with partners E-ngineers and EXXA Digital.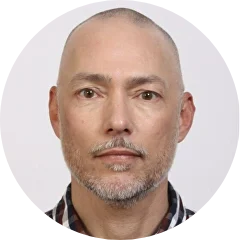 Michael Ficarro
Solution Consultant FCCM
Oracle FSBGU
He has been working in the field of financial fraud and money laundering since 2005.
For the last 13 years he has been responsible for the development of this area of Oracle FSGBU products in Europe, Africa and Central Asia.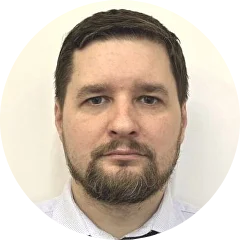 Roman Soloviev
CEO & Co-Founder
E-ngineers
For the past 10 years, he has been an entrepreneur and co-founder of a group of IT companies, responsible for business development, financial modeling, project management and relationships with leading vendors, and leads several proprietary product projects where he acts as an investor and product owner.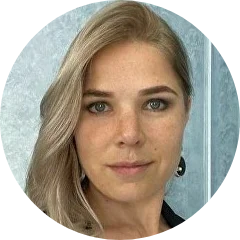 Evgenia Shmidt
CEO & Co-Founder
EXXA Digital
More than 10 years in IT, worked both on the side of consulting companies and as an IT manager in a bank. She has experience in implementing products across the entire banking infrastructure from ABS and IT security, to processing, website and mobile app development. Co-founder of Oracle partner company FSGBU since 2022.