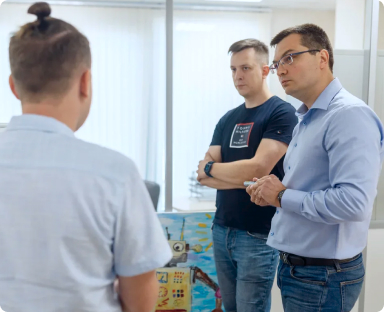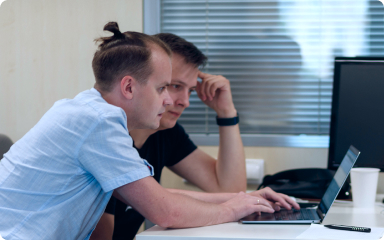 Our Story
IT brings together people from diverse markets and backgrounds, but they are always problem-solvers by nature. That's also true for E‑ngineers, whose founders combined a talent for engineering with courage and leadership to grow into a dependable, long-term IT solutions provider.
Our founders first met at the SaxoSoft office, and set up a new business with huge technical potential back in 2007. At first, we served the flourishing Fintech sector, before expanding to cover new industries as we continued to meet our clients' needs.
Experts attract experts and we quickly set up and extended our engineering and development practice as well as engage industry influences in Europe to extend our sales.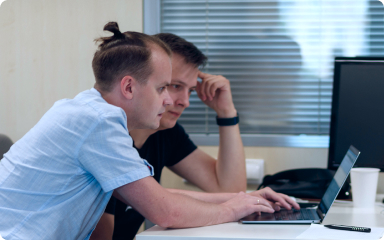 Our Mission
Our name 'E‑ngineers' combines two words: Engineering and Engine. We brought these together because our goal is software development and engineering where we act as the engine for continuous business digitalisation. E‑ngineers' mission is to blend strong, dynamic development with a solid ethical grounding to foster innovation and trust to help our clients succeed.