DECEMBER 6, 2023
Operational risks are inherent in all processes, products and systems of financial organisations. The Bank's operational risk management is subject to strict regulatory requirements that must be complied with, as well as internal regulations of the institution.
In this webinar, co-hosted with our partners ORACLE and Exxa Digital, we will highlight operational risk management best practices, share our experience in digitising operational risk management and discuss important areas of risk management.
IT WILL BE INTERESTING FOR
Risk management specialists
Managers and owners of banking business
Heads of financial risk monitoring and compliance units
Financial analysts, internal control specialists
TOPICS
Operational risks: accounting for different types of risks and improving the efficiency of data collection processes.
Main processes of operational risk management.
Methods for measuring and monitoring operational risks.
Operational risk maps.
Self-assessment of control.
Key risk indicators.
Scenario and hybrid approaches.
Experience in transforming operational risk management processes considering regulatory requirements and business needs.
Data quality management – towards optimising regulatory capital for operational risk.
Operational reliability: international regulation and experience in the EMEA market.
FEATURED SPEAKER: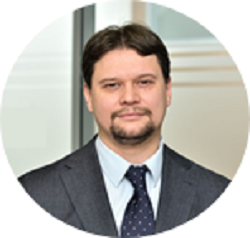 Oleg Ogorodnikov
Business Architect
E-ngineers
For the past 7 years, he has been the practice leader for risk management, systems and business analysis, and implementation of IT solutions for risk management/reporting in the financial industry.